I was doing a quick check of a few blogs I don't usually frequent and started seeing lots of these "buttons" for meme - or theme days. So I thought I would read a few to see about joining in. Boy, look what I found... and the list goes on and on!!

At the Household 6 Diva, is the Mamarazzi Monday Meme.... you are the Mommy version of "Paparazzi"...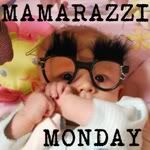 Over at Organizing Junkie, there is Monday Menu planning and many resources to help plan your food menu and budget:




If you want to share your photography pop over at I Heart Faces which has a weekly contest on Mondays and Tuesdays. They also have a "Fix It" Friday.


Here's Sweet Shot Tuesday for more photo fun
with Darcy
!
And if you like Black and White photography, I occaisionally participate in the Black and White Wednesday's from
The Long Road to China
blog:
There is a "Wordless Wednesday" that I didn't track down...
Adding:
Thanksgiving Thursday
here
.
From
this site
, there are many daily themes including the Trendy Treehouse Follow Me Fridays........the only purpose is to follow the blogs you love:
At this
Giveaway Product Review Blog
is another Friday Theme - Social Blog Hopping to get to know new blogs for Trendy Moms (!) (also a Monday Giveaway link up too):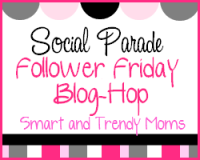 Sunday Snapshot is another opportunity to show your photography from
Ni Hao Y'All
:
Do you have a favorite meme to share?