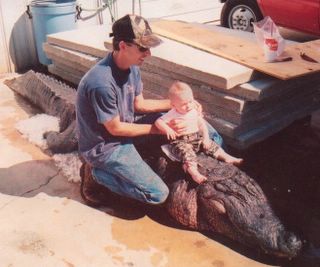 Earlier this year Florida had its annual "gator hunt".
Our son Justin and grand-daughter Kilee celebrated
their success! Please - no PETA assaults. The hunt
is over and the gator population continues to thrive.
Come down here and go swimming if you have any
doubts about that - just be careful, very careful...